I have never thought of myself as a story teller.
However, recently I realized my history is expressed through my hands.
My father was a woodworker, I use his tools to make impressions in the clay.
My mothers jewelry,  drawings my brother sent me as a child, drawing made by my youngest grandson…. have all become molded applications.
The stars are a reference to all my grandsons.
My fascination with the ocean become seashells, fish and coral.
The creatures represent my fears.
The tags with words and phrases are the thoughts I do not say out loud.
All small parts of my life, all with some meaning to me….and so I tell my story in clay.
Hover over image below for details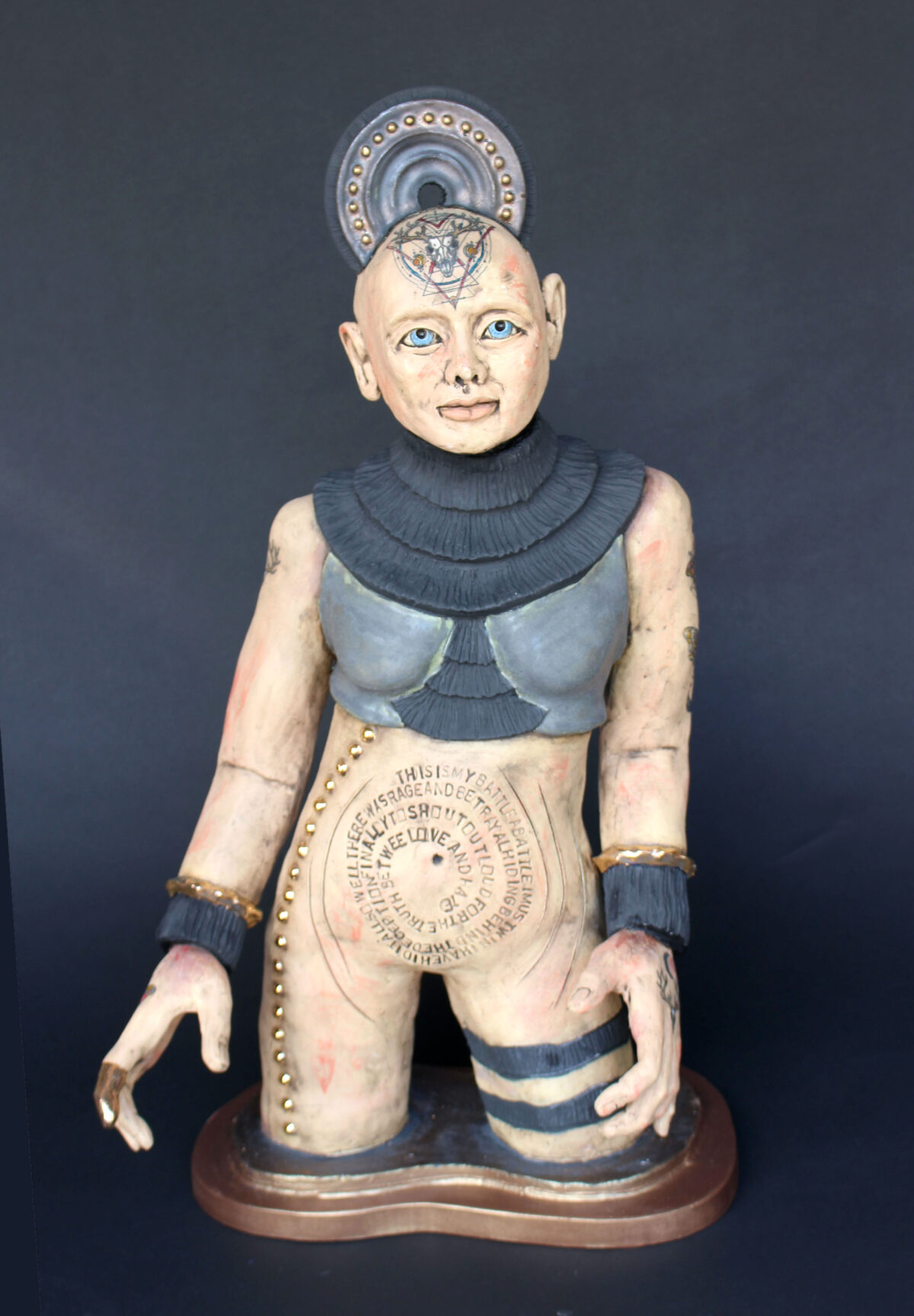 HER TIME HAS COME - 25 1/2" high with 23k gold details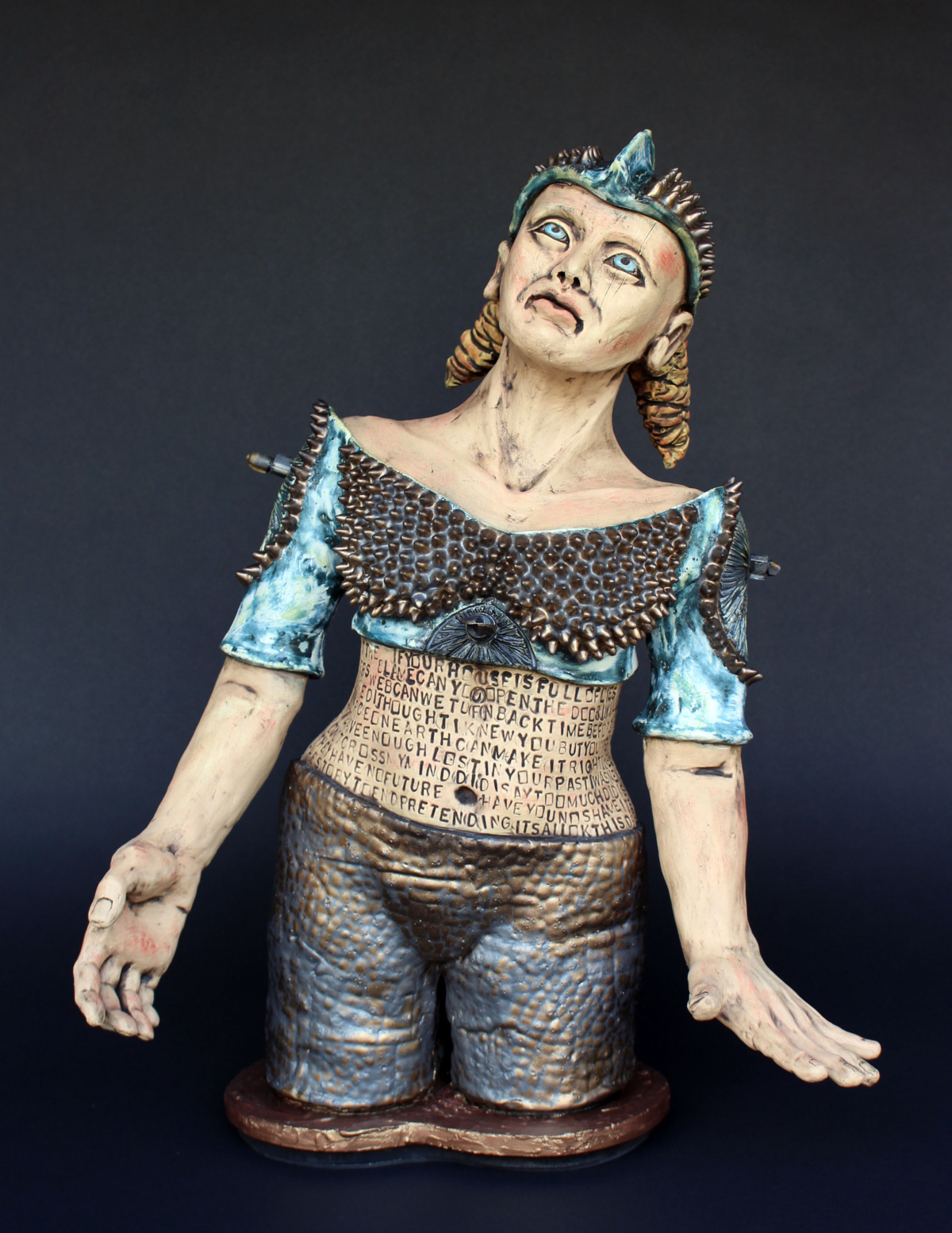 THE STORY CONTINUES - 22" high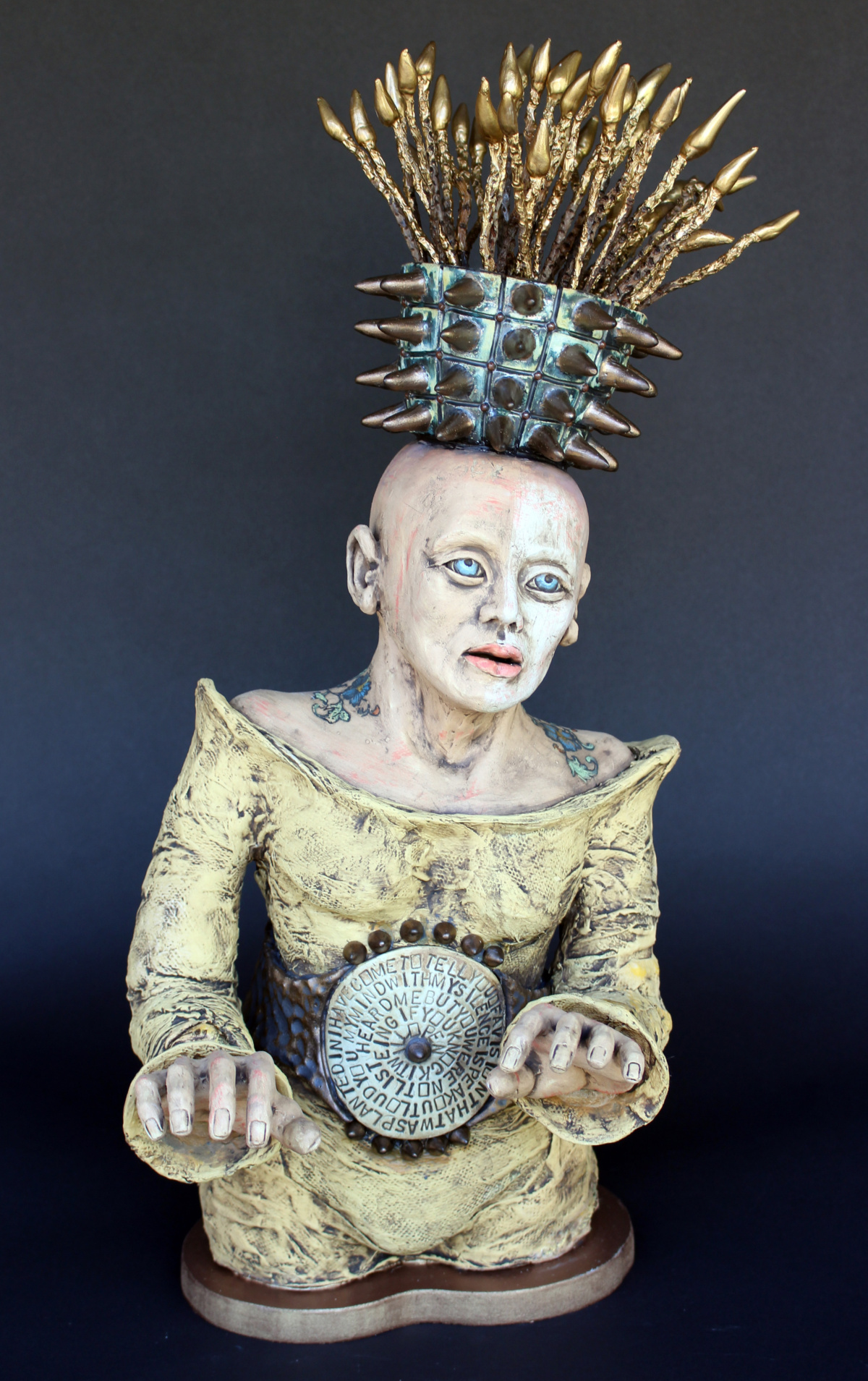 I'M ONLY HUMAN - 24" high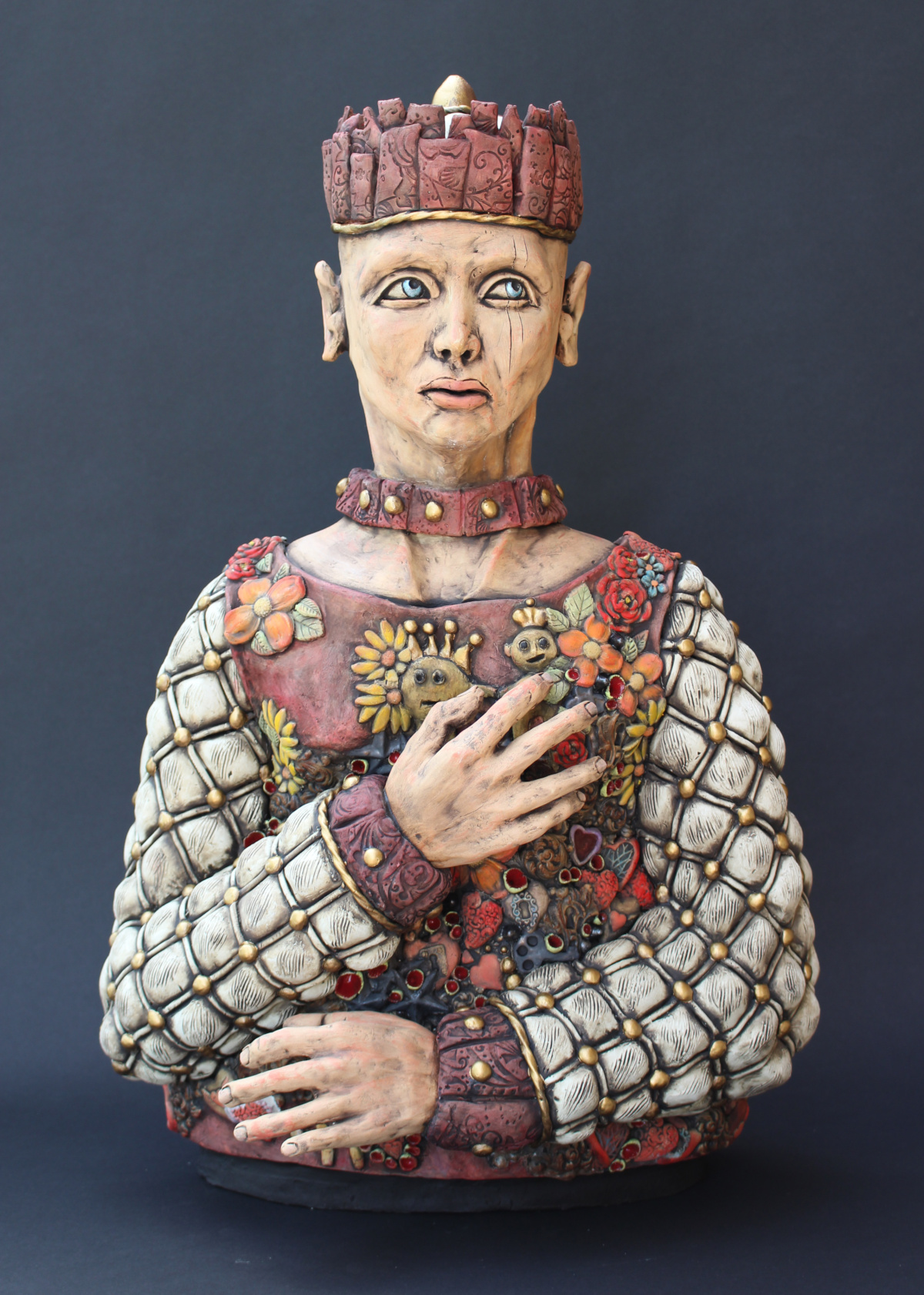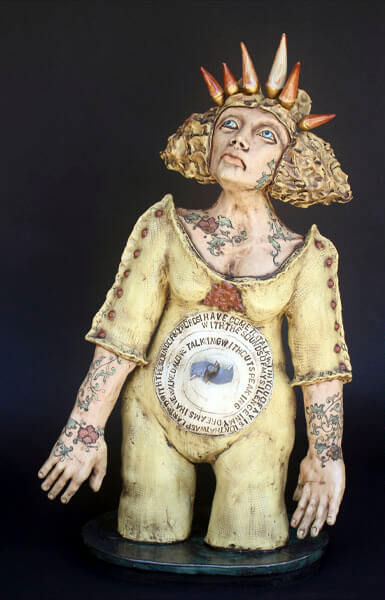 I HAVE SOMETHING TO SAY - 23.5" high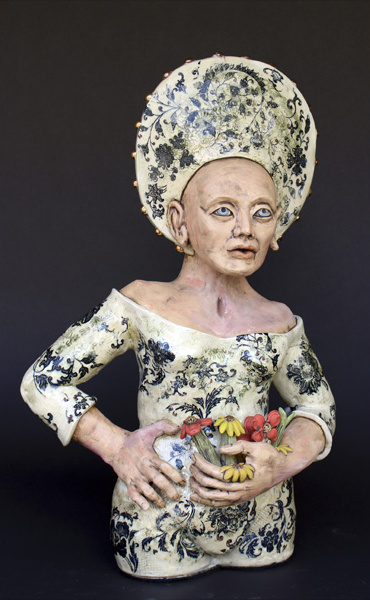 FLOWER GIRL - 22" high with 23k gold details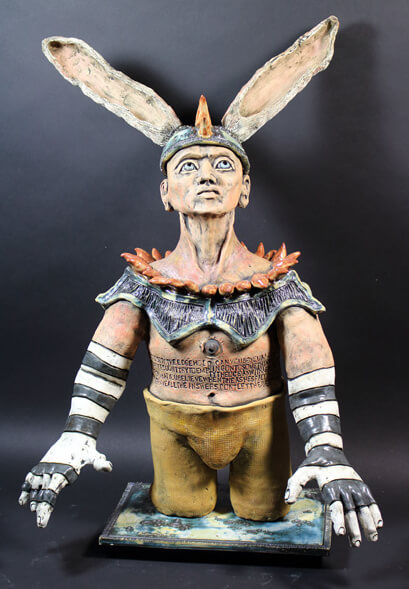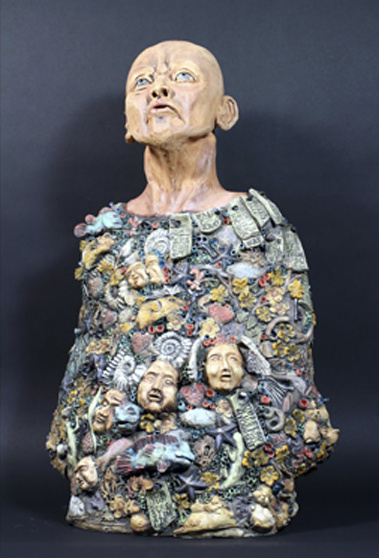 MEMORY KEEPER - 27" high - SOLD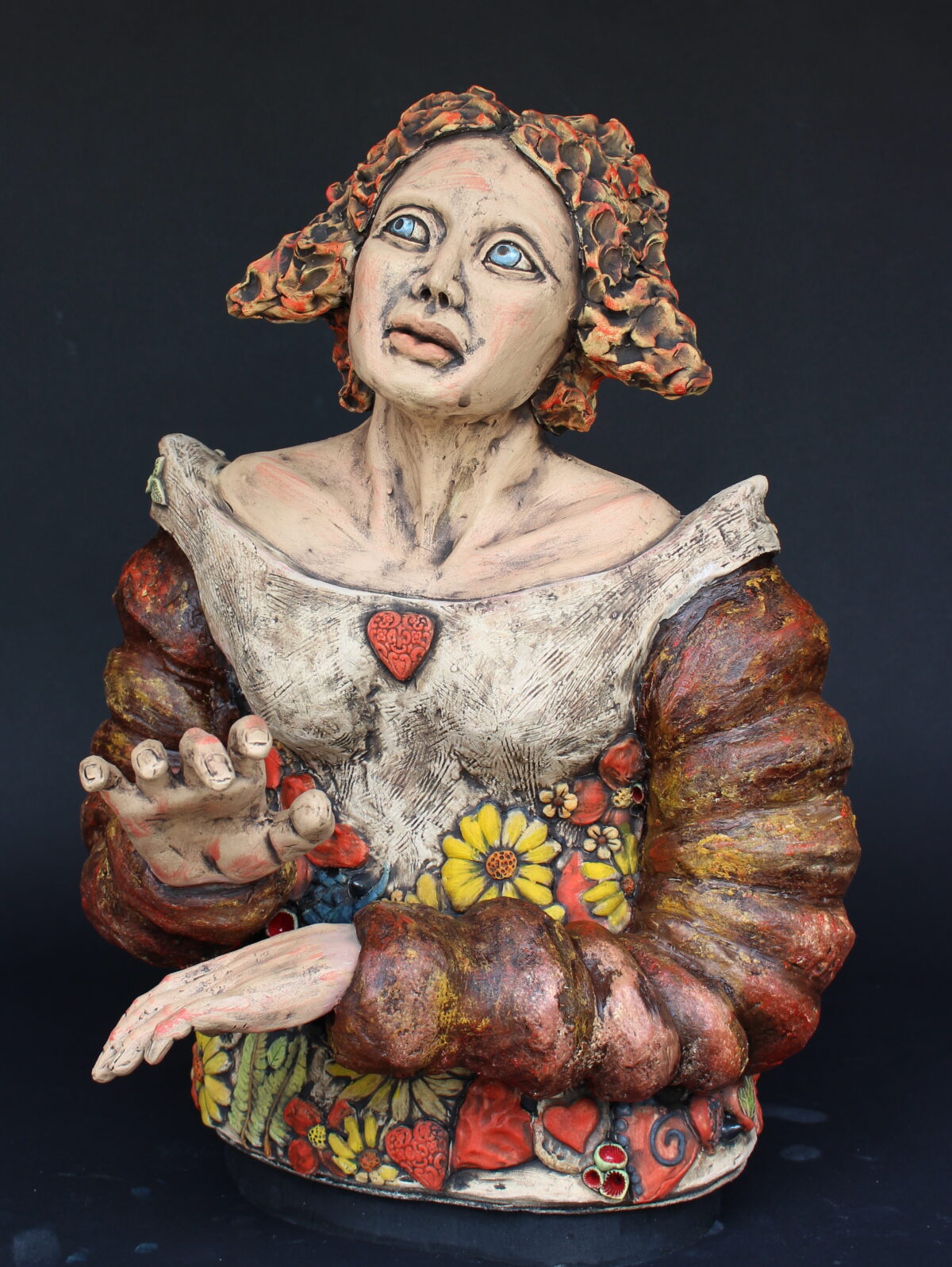 HIDDEN MESSAGE - 20" high with cold wax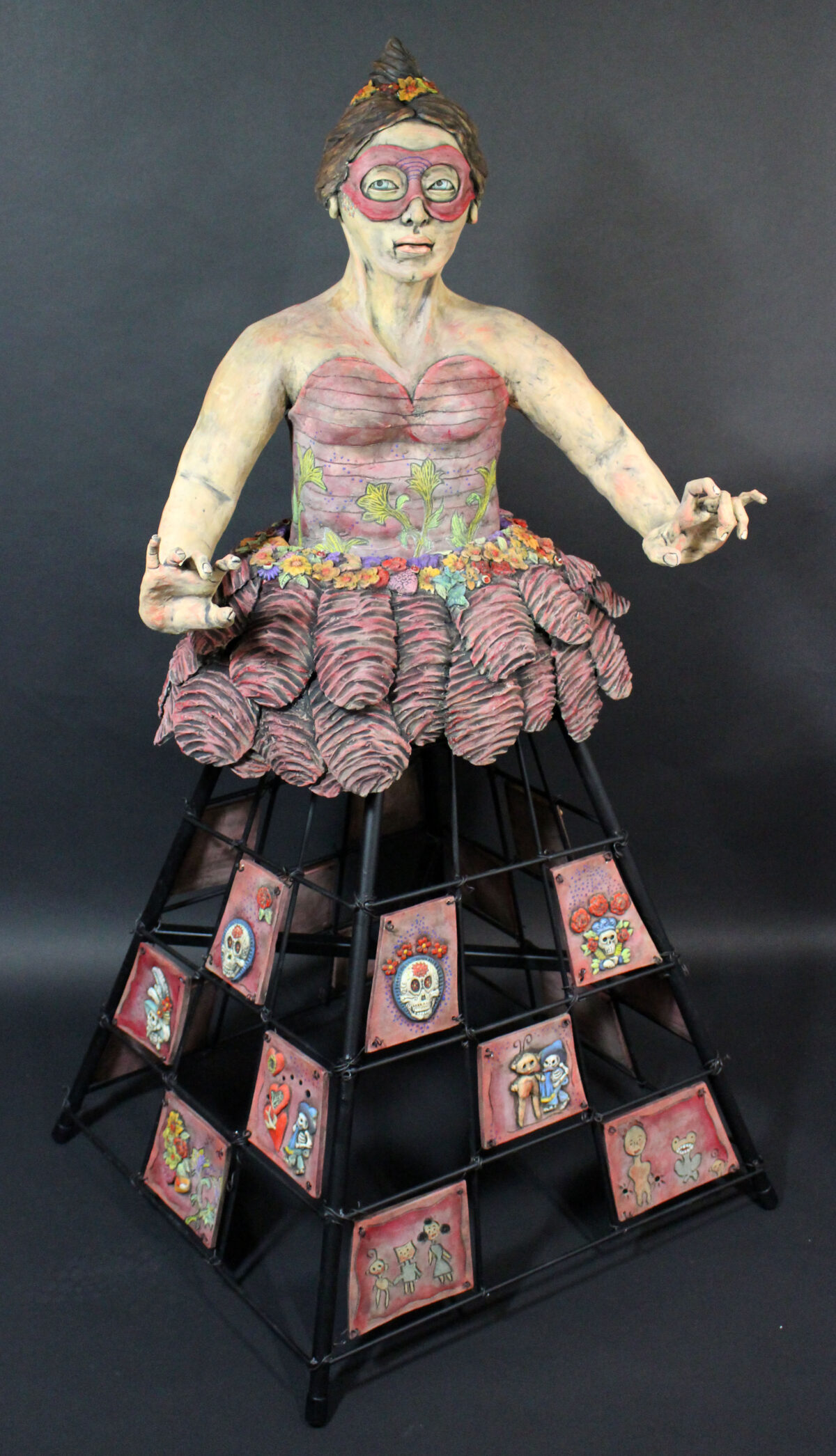 VOICES OF THE PAST - 53" high on metal stand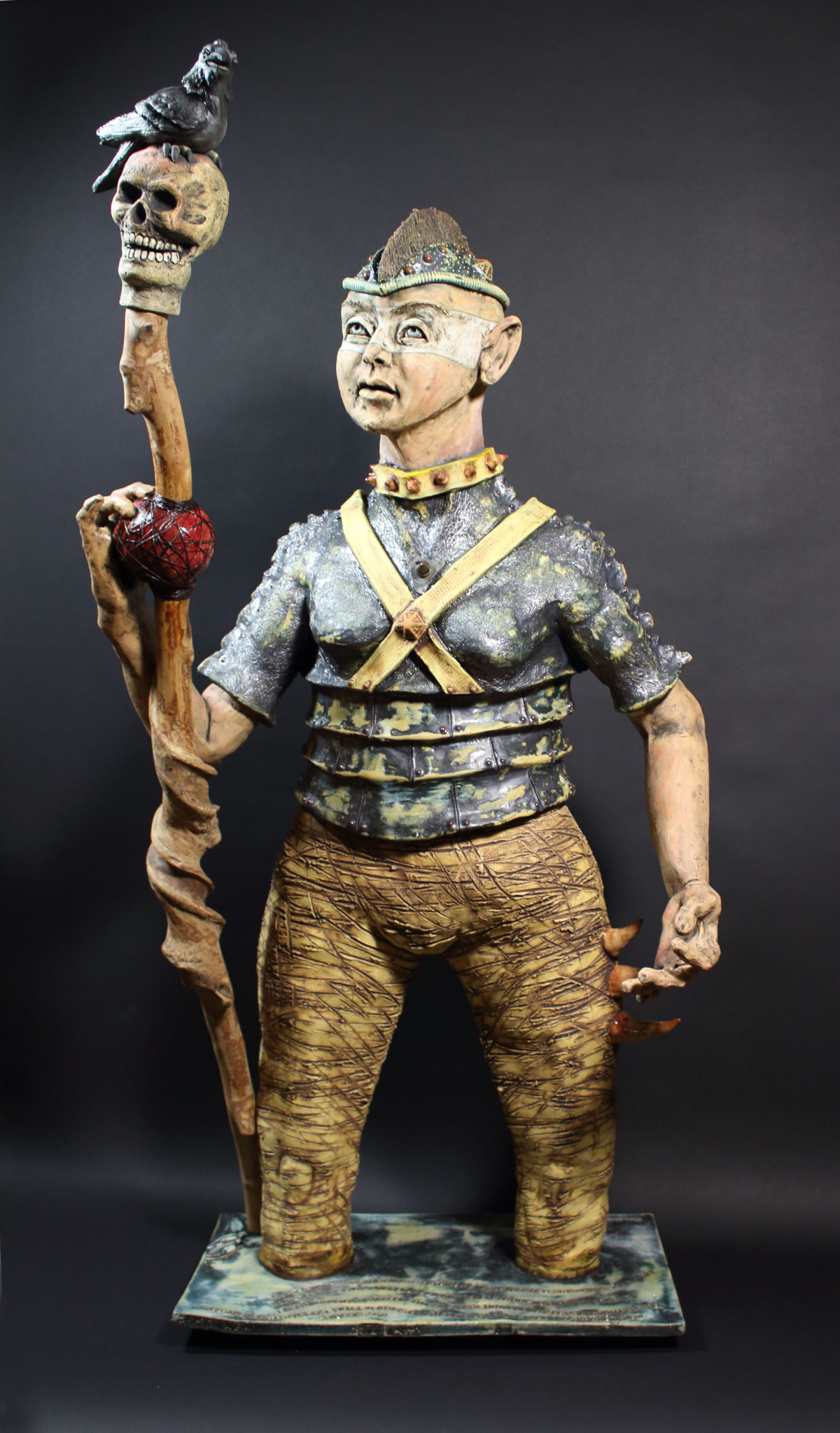 Remember Your Path - 46" high with wood staff